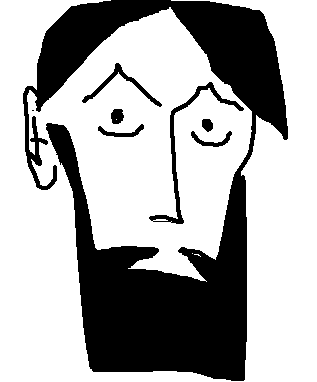 The Lakhani case, a Briton is setup to sell missiles to terrorists
Based upon the following articles:
Evening Standard: Strain of year in jail shows as Briton's terror trail begins,
Tuesday, 4 jan 2005
The Guardian: Briton accused of trying to sell missiles,
Wednesday, 5 jan 2005
Metro: Briton "plotted to sell missiles",
Wednesday, 5 jan 2005
So, a very limited and therefore incomplete analysis of this case.
I did not ask for permission to put the actual articles online so here is an factual abstract: A British businessman, Hemant Lakhani a Indian born strickt hindu from Hendon North London, is accused of offering to sell 200 shoulder-fired surface to air missiles to terrorists, a group of Somali's who planned to attack the USA two years after 9/11 by downing US commercial airliners.
After Russian agents discovered a terror plot, they set mr. Lakhani up and provided him with a dud missile to take to the USA. Where he and two others got arrested as soon as he offered the sample missile to an undercover agent.
Mr. Lakhani started to explore exclusive social circles as his wealth grew, He met Prince Charles once at an Windsor sporting event and his wife' social centre was opened by the late Princess Diana. In early 2003 mr. Lakhani brokered a deal to sell 11 Russian made armoured vehicles to Angola in early 2003. His friends describe him as a "Del Boy character" (??? what kind of person is ment here) while in the media his image went from important terrorist supporter to opportunist amateur driven by "MONEY".
The arrest by the FBI and Customs, in august 2003, is the result of a 2 year surveillance operation by cooperating Russian, American and British intelligence agents. For some 1,5 year mr. Hemant or the agents pushed to make the deal, offering more money.
Some 200 taps provide evidence of:

The willingness to supply these weapons to terrorists:
providing extensive advice on how, when and where to shoot the airliners...
offered to supply a dirty bomb for 1.6 Million Pound
could procure anti-aircraft guns, tanks and armoured personnel carriers, radar systems, plastic explosives

An anti American attitude through remarks as:
Osama bin Laden did a "very good job" on September 11
"Eventually our dreams will become a reality. If Allah blesses us we can finish this"'
Osama bin Laden "straightened them all out"
Osama bin Laden did a "did a good thing" .
"Americans are bastards"
court claim:
selling weapons withouth a licence
knowingly providing material support to terrorists
unlawfull brokering foreign arms deals
money laundering (2x)
importing goods into the USA by false statements
anti-claim
there is no real case: weapons, buyers and sellers are all fake, imposters. All there is, is a man who hates the USA and airplane passengers.
He is made a scapecoat for the real terrorists they can't find.
Outline of this case
He is clearly anti American (Politics, Culture, people?)
He met prince Charles at a Windsor tournament, when ?
His wife's community centre openend by Princess Diana, so before 198?
Started to broker arms deals by early 2003
-------Met Intelligence personel by 1,2,3,4 or a combination of these
Was setup with a weapon supplier, a missile and a buyer
Appears a ruthless capitalist; enthousiastically offering weapons for the murder of innocent airplane passengers and providing advice on the attack
Arrested end 2003, observation job of 2 years
Remaining questions:
What was exactly the plot the Russians detected ?
Weapons dealing by individuals is mostly done to support the darker policies of a state, so when this person is able & allowed to deal in arms, then that automatically implies that the national intelligence had a sound understanding of his bussinesses.
Is the Angola deal part of the setup ?
Was his anti American stance widely known and rejected ?
What is a "Del Boy" Character ?
Is it really this easy to set people up ?
Conclusion
We are lucky, its all boogus, a setup but it remains incredibly disappointing that an immigrant who becomes so succesfull and lives so long with us, apparently is willing at all to contribute to the senseless murder of a lot of innocent people (airline passengers).
---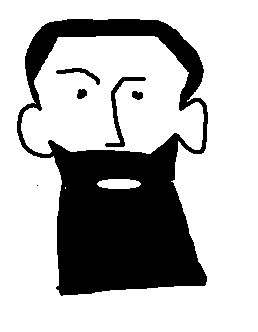 Zaoui finally has chance to speak
source: Wednesday, 15 dec 2004 New Zealand News UK
"Not only in Guantanamo Bay":
Algerian Ahmed Zaoui is released on bail after being held for two years in New Zealand jail without trail because of fear for International Terrorism and indications thereof from: France, Switserland, Algeria and Malaysia. No accusations of activities or links have been made. In an interview screened on TVNZ's "Close Up at 7" mr. Zaoui claimed to be innocent and an victim of terrorists himself urging the NZ government to release any information on his case.
---